Dutch Smiling Yogi | Yoga retreats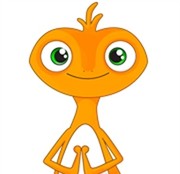 Goed dat je de stap gaat zetten.
Laat een bericht achter en ik neem zo snel mogelijk contact met je op.




Introductie
Want to relax with yoga or deepen your yoga knowledge? Join us on one of our Yoga retreats in Italy, Spain or another amazing place somewhere on this earth. Yoga intensive retreat Tuscany 10 to 17 of June 2017 Deepen your yoga knowledge: understand why some poses are hard for you, why your mind always wanders and do lots and lots of yoga in beautiful Tuscany from June 10th till 17th. We will start the day with (vinyasa flow) yoga and meditation followed by breakfast. After breakfast we take an anatomical look at the human body to see why some poses are easy for you and why you are struggling with others or even can't do them at all. Anatomy is followed by philosophy, where we help you stop your mind from wandering, show you how to let go of old emotions and live in the moment. After lunch you can relax at the pool or go for a walk through the surrounding hills. At the end of the afternoon we start again with alignment (how to do a yoga pose in the correct way for your body), followed by the second yoga class of the day; which is always a very relaxing one. Yoga retreat Granada 20 to 26th of August 2017 Beach, mountains, culture and lots of yoga. That's our Yoga retreat Granada (Spain): August 20th – 26th 2017. This retreat, with Sara Bigatti and John Kraijenbrink, will be a relaxing one with yoga in the morning, yoga and meditation in the evening. In the afternoon there are optional workshops to improve your practice, to relax with a Thai Yoga massage and to test your balance with Acro Yoga and there are optional day tours to Granada (Alhambra) and the beach.